Improve Your Library Service Quality. FREE!
[contact-form 7 "Trial Landing Page"]
Using Callisto for just a few days will improve your service quality.  Libraries are being pushed to offer more and better services, often measured with formal assessment.  Top among the services expected by users are 24-hour ubiquitous access to your online collections.  Since e-resources are such a critical part of  collections, every access problem experienced takes your service quality down a notch.
Callisto™ is the only product that can find exactly where and when your electronic resource subscriptions are incorrect and notify you of all types of access problems as soon as they occur.
30-day FREE trial — no commitment required.
Get the live demonstration + getting started training in just one hour.
We'll help you configure the service in less than an hour.
No impact on your existing library systems.
In many cases, you can fully implement Callisto without needing IT department assistance.
Contact us today to find out what your researchers are missing — literally!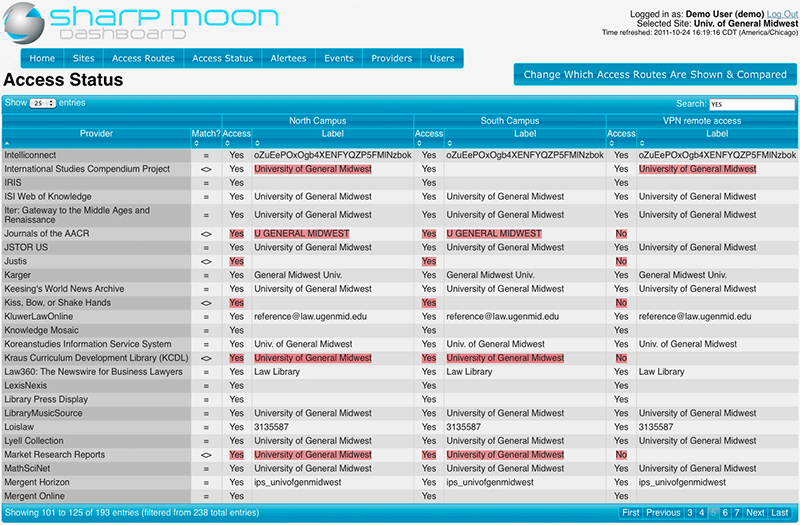 Why You Need Callisto
94% of the e-resource problems reported by Callisto are caused by the e-resource content providers themselves.  Many of them casually meddle with your authorized IP ranges and titles during your paid subscriptions and it's left to you to discover their mistakes.
Every library that has used our revolutionary Callisto service on multiple networks discovered immediately that between 6% and 23% of their e-resource subscriptions were configured wrong, with missing access for whole sections of their campus!
Identifying these huge problems is just what Callisto can do for you the FIRST DAY.  It does much more, to keep you on top of e-resource support every day of the year.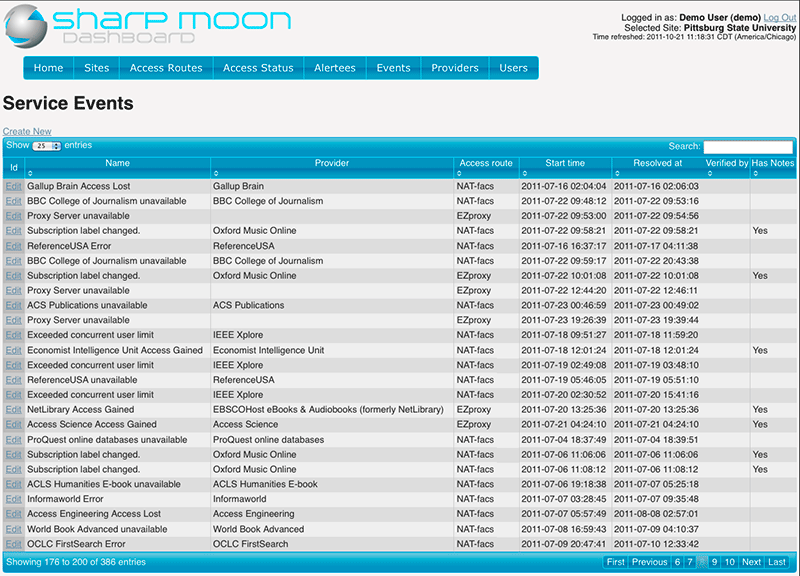 Included Features
This limited-time free trial offer includes all the functionality of the full product:
Detailed access analysis for hundreds of content providers — from every point of access configured in your organizations
Ongoing daily monitoring of your institution's ability to access to all providers
Customizable email alerts to your support staff when things change that affect your e-resources access (good or bad)
EZproxy access verification for each content provider
Responsive product support
Continual system updates to keep track of content providers changes
Flexible system architecture designed for everything from a small single campus institution to multi-campus research universities or companies to academic consortia.
And more…
There's no reason to wait. Get what's missing from your institution with Callisto.